Never in the history of technology and data centers has it been more important to be visionaries and take a proactive approach to management. That's why AFCOM's Data Center Institute has come up with "Five Bold Predictions for Data Centers in 2019"- and will do so on an annual basis.
"These predictions are meant to challenge the thinking of anyone responsible for data center planning and strategy"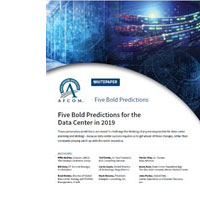 Don't expect the cookie-cutter variety of predictions that business and IT publications commonly publish. Expect the DCI Board's forecasts to raise a few eyebrows. They are the kind of crystal-clear visions that evolve into crystal-clear solutions. They address the unprecedented ways data centers will change as the implementation of technology also enters a period of similarly unprecedented evolution.
---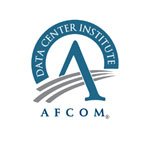 AFCOM is the industry's longest running professional association for individuals who plan, develop, deploy and manage data centers and IT infrastructure.
The Data Center Institute is the think tank of AFCOM that focuses on the emerging trends around innovation, technological change, macro-economic shifts and workforce dynamics shaping the data center and IT infrastructure industry worldwide.